I love the State fair! It brings joy to my life, for real! I know some people hate it and think it's boring. NOPE, NOT ME!!! I enjoy every minute of it! My husband loves it too, thank God or we would be in trouble :)
Yesterday, we decided, would be a perfect day to go to the fair. On Thursdays if you bring a Cinemark movie stub you get in for free. We like "free" considering we have so many kids. Things get mighty expensive for a family of 6. The day started off at 5:45am for me. I have been working with Brad Shull doing a Daycare photo shoot all week. He has been needing to pick me up by 7am every morning to get there by 8am to start. Now those of you who know me, know that I am
NOT
an early morning person. I just don't do mornings but I managed to get up and and be some what awake by the time I got to the photo shoot :) Go me!!!! I'll write about my work week in another blog later.
I got home around 1:00pm and started getting everyone ready for the fair. We had to meet my parents, Austin and Hannah and Preston at my parents house at 2pm. But before that we had to get Ashlyn out of school early cause we were not going to have a wonderful day without her, school or no school! 
By the time we parked and got inside, it was about 3:30pm. They smell of all that fried food made me hungry immediately! On a side note: why is it that fairs believe that everything is better fried? They had fried, green beans, fried cheese cake, fried peanut butter and jelly, fried lattes, fried pickles, fried cookie dough, and list goes on.  While I do believe that a lot of things are better fried, NOT EVERYTHING IS GOOD FRIED! Fried peanut butter and jelly?? Are you serious???
The kids had a blast! There is nothing like seeing their little faces light up when they see something they have never seen before. I'm sure every parents mission is to show their kids new and exciting things. Mine is for sure. I now fully understand when people refer to parents as "living vicariously through their children". I can get a little obsessed with making them do things that I loved to do as a child. I hope I'm not scaring them :)
The day was filled with lots of eating, playing, eating, walking, eating, watching shows, and did I mention EATING???? We have a few traditions at the fair. We always have to let the kids participate in the Backyard Circus, walk through the farm, visit the ginormous petting zoo and eat at the food pavilion. Here are some pictures of the day! The whole group!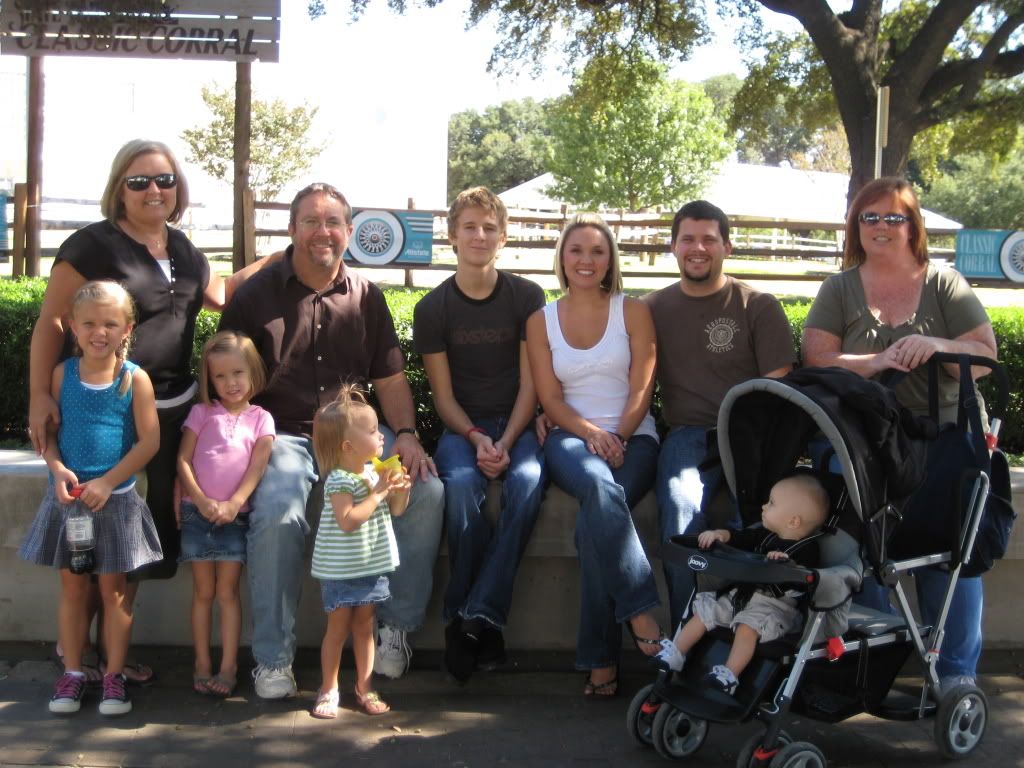 Judah Boy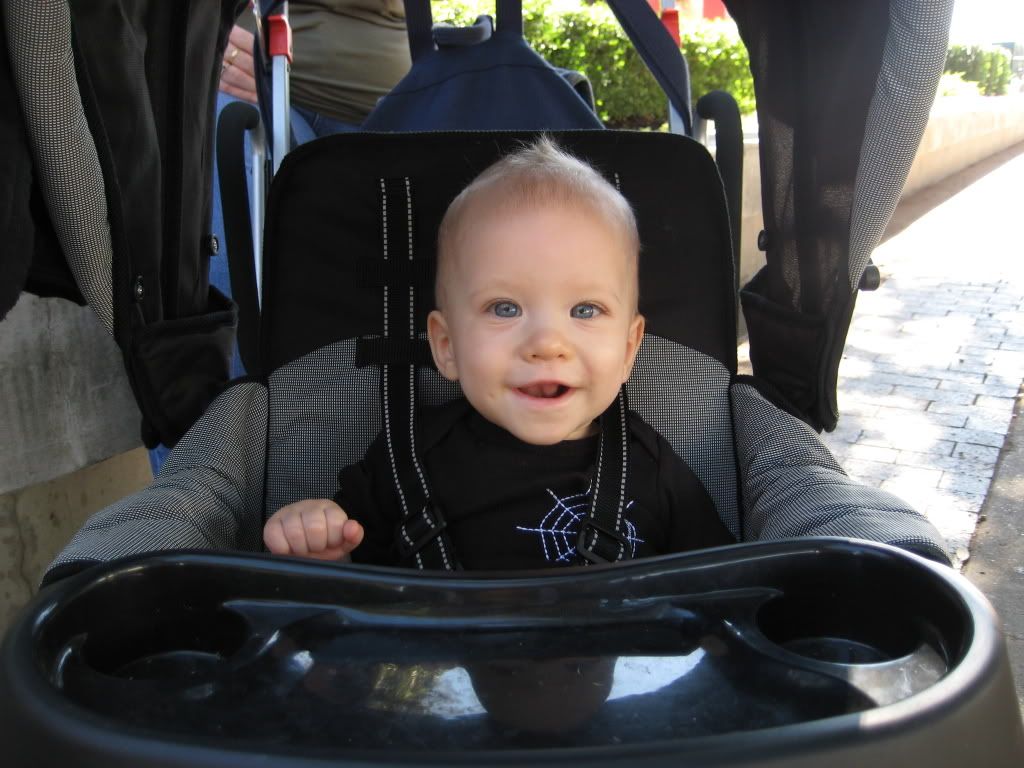 Kadyn Promise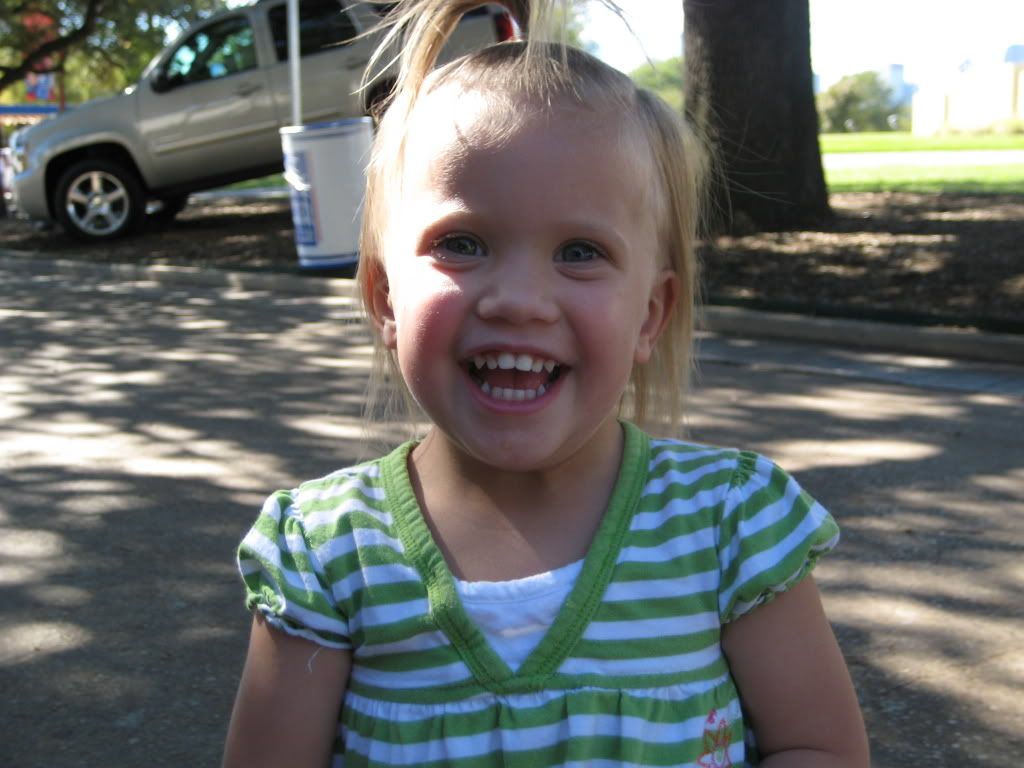 Maddy Paige
Ashlyn Rose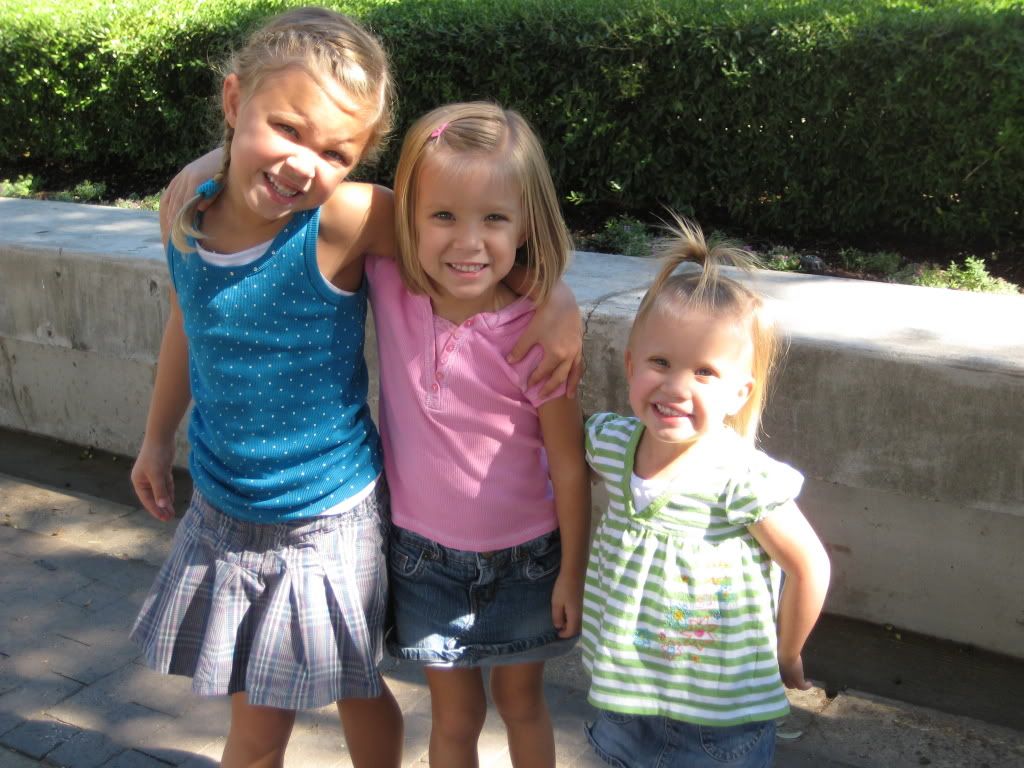 Mom and Dad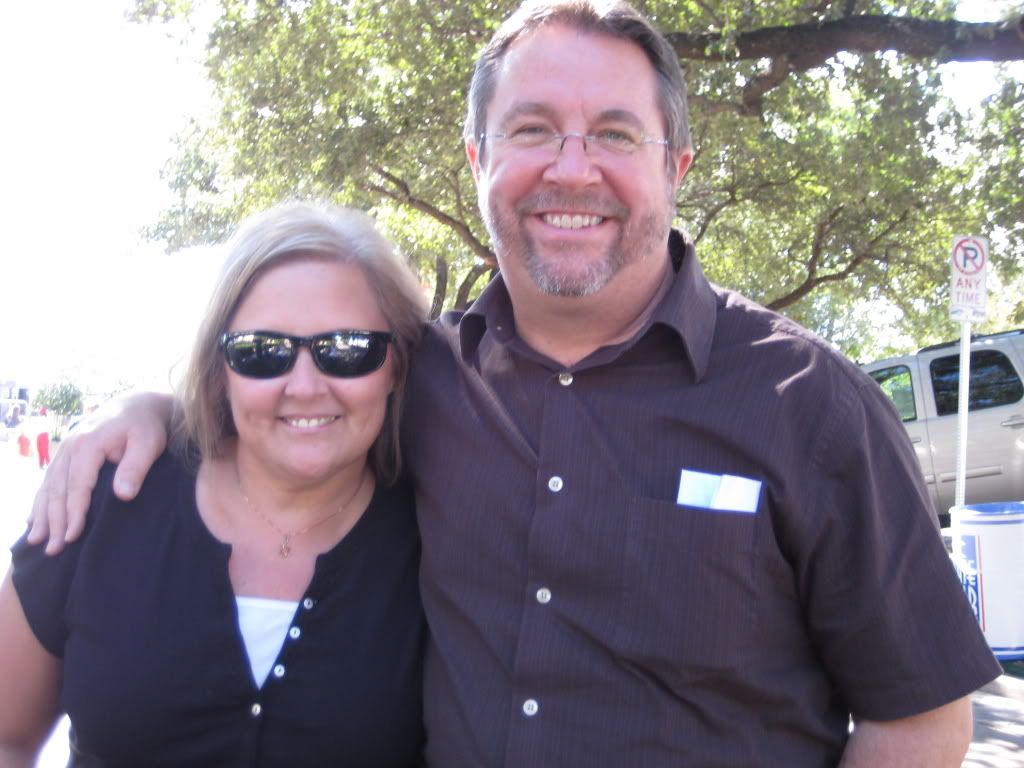 Preston
Austin and Hannah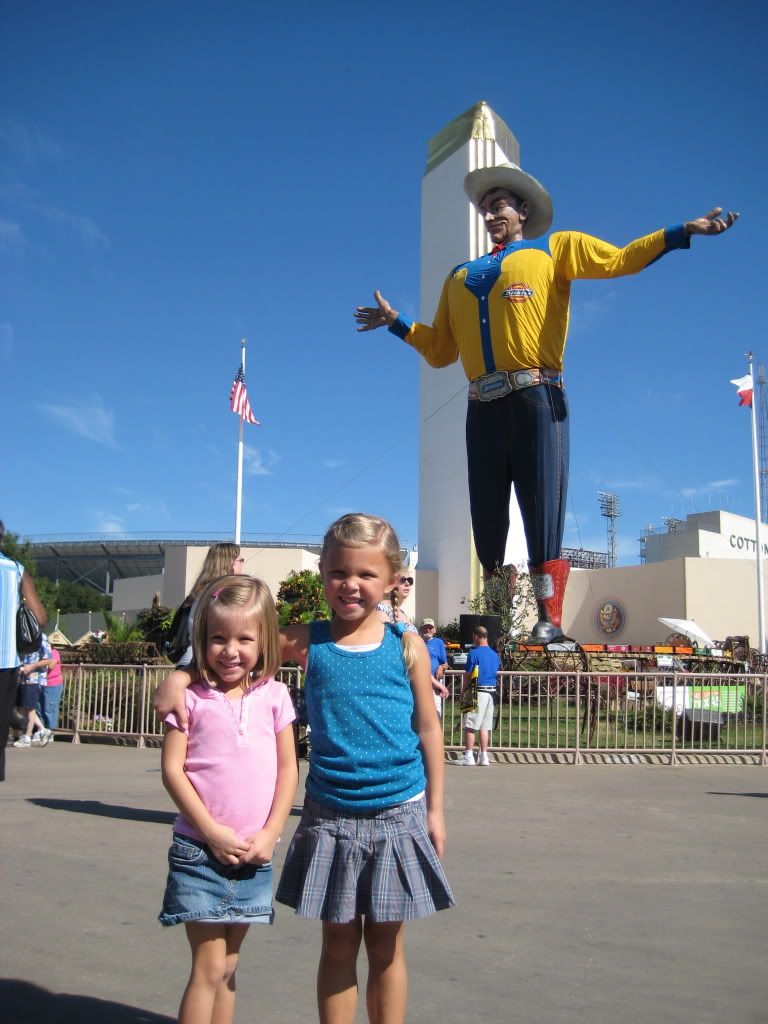 The Petting Zoo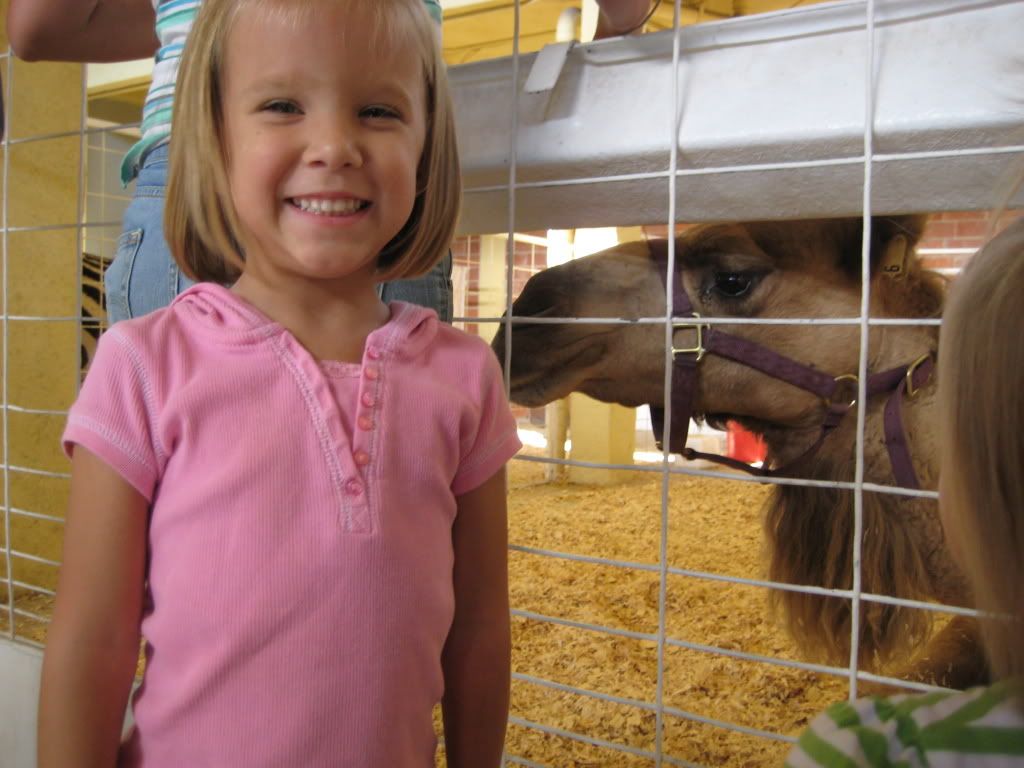 I can't believe they weren't scared!!!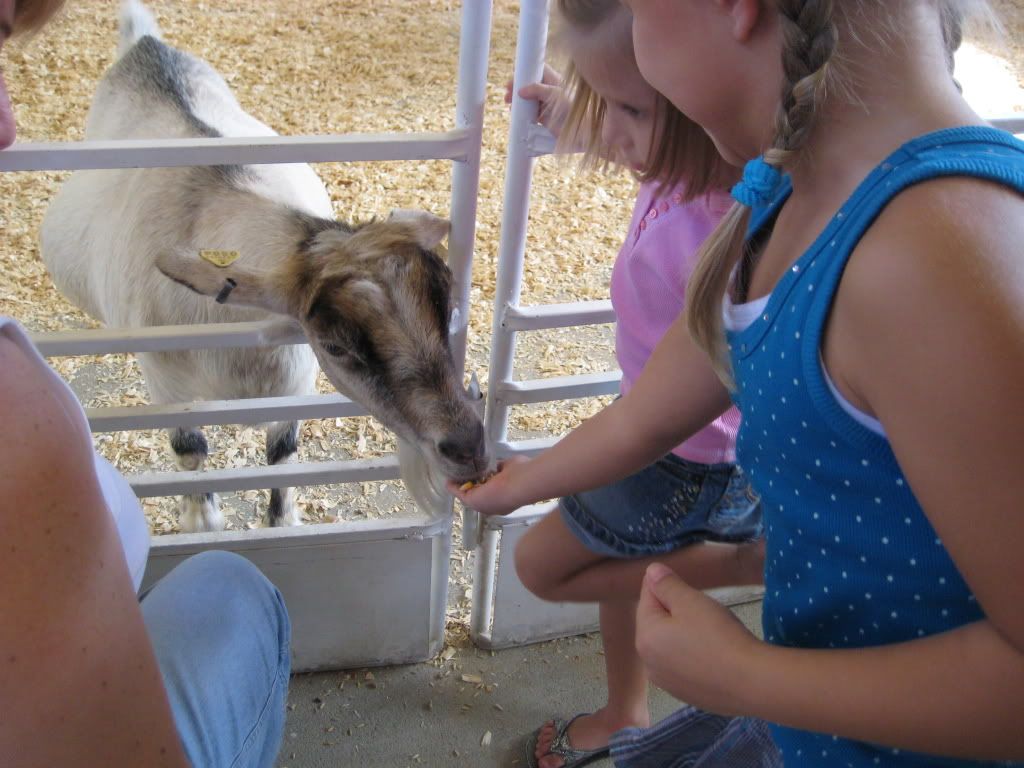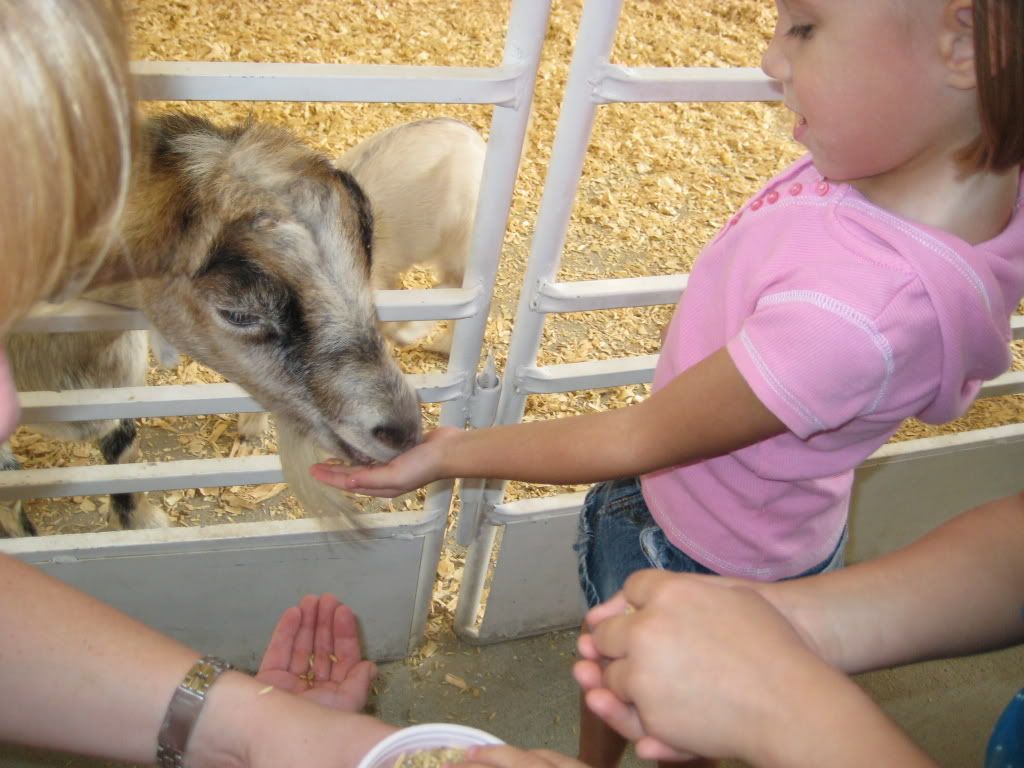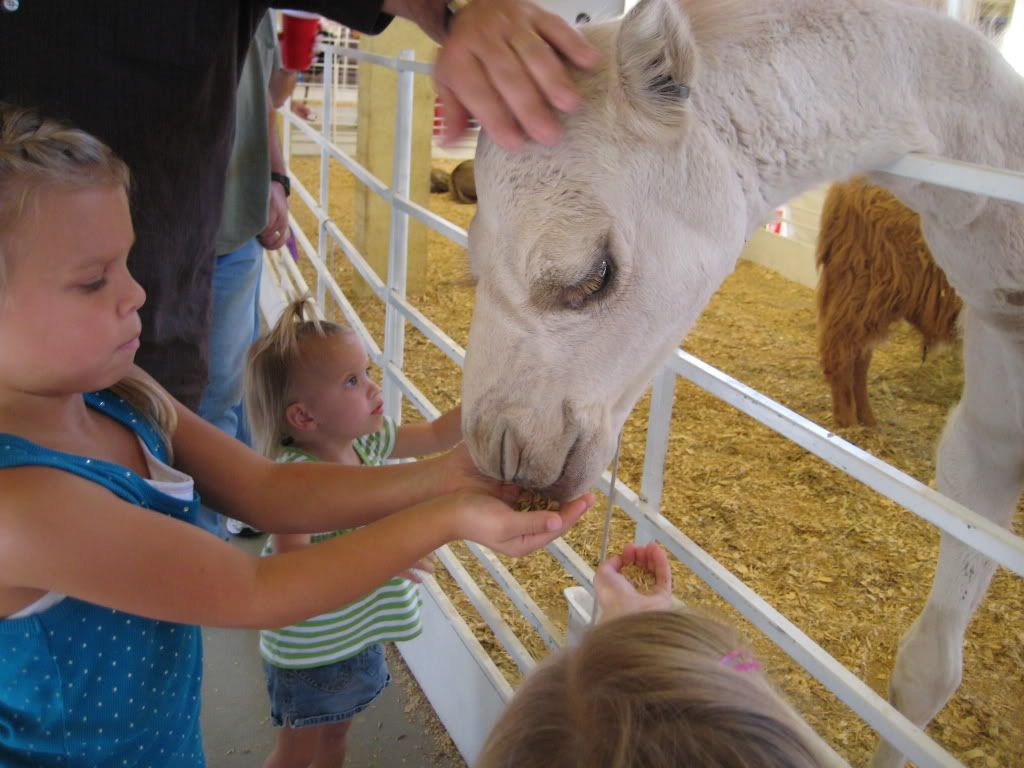 The girls participated in a "Pee Wee Stampede" They were so cute :)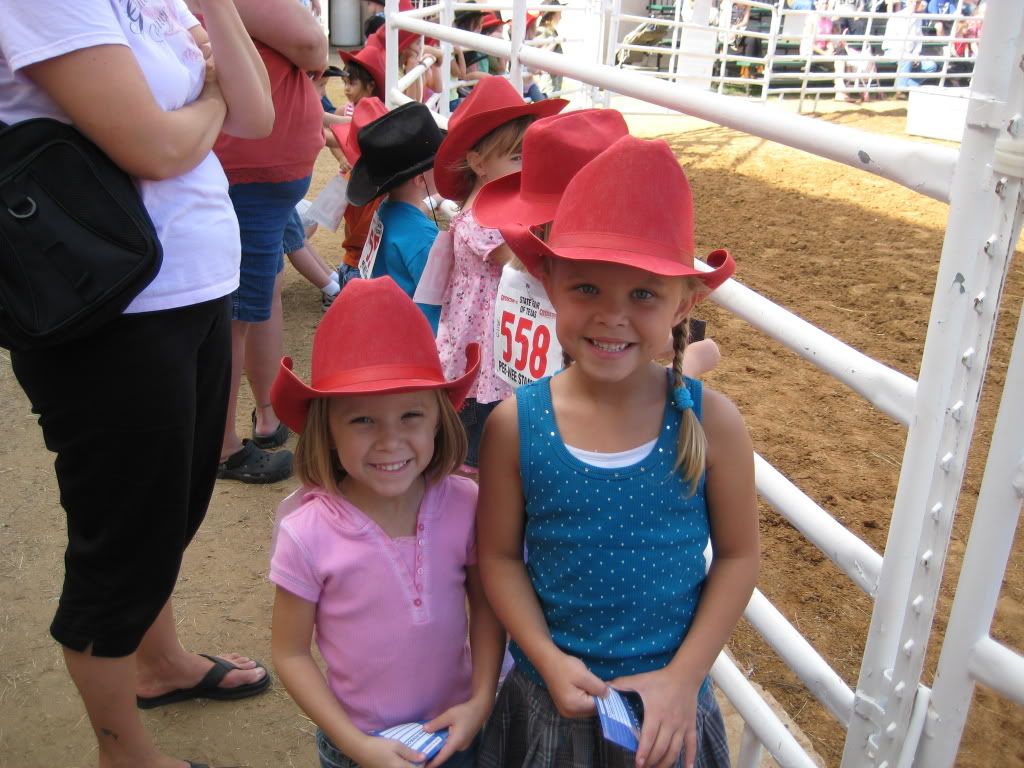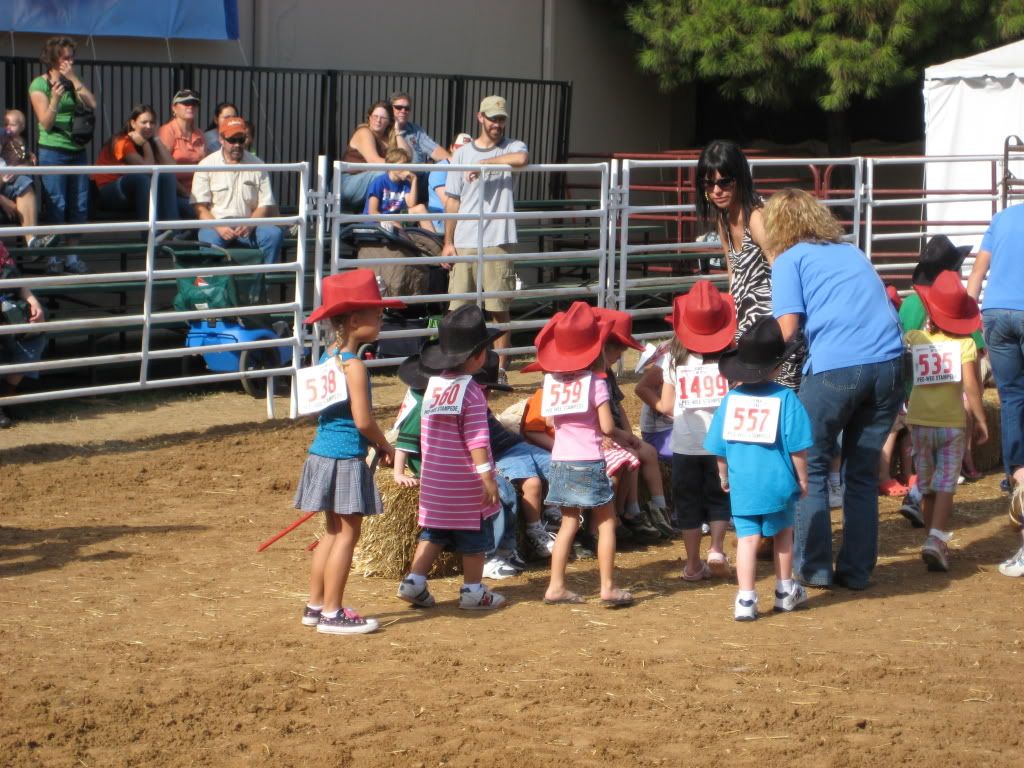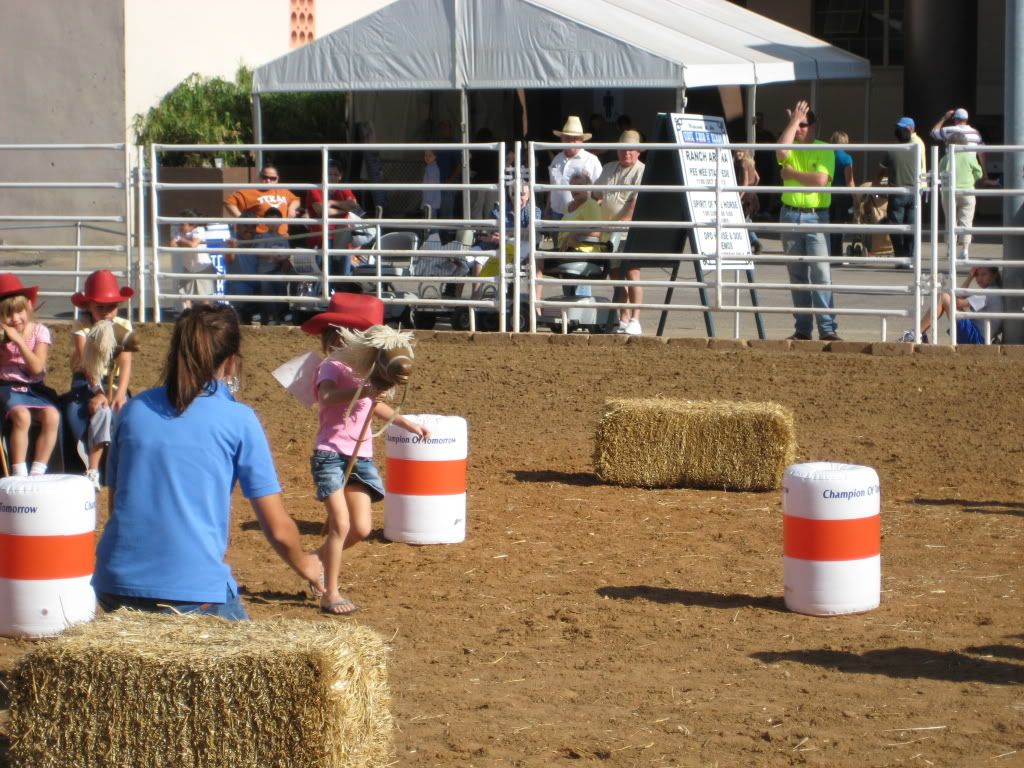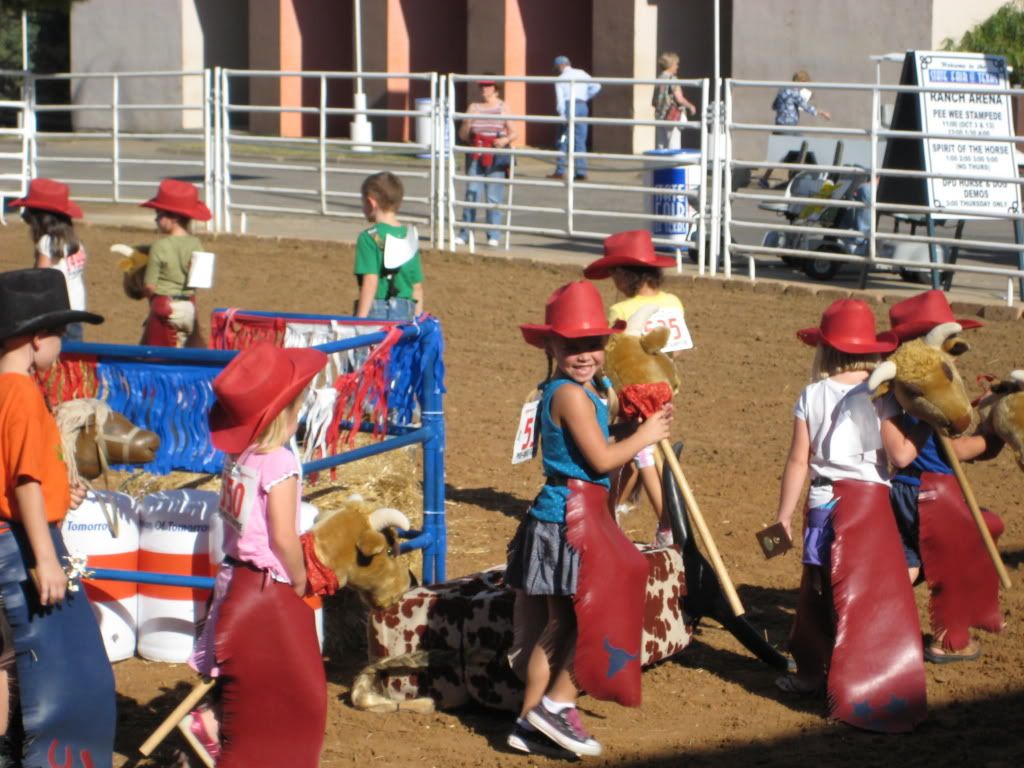 Judah had fun watching his sisters perform..
Backyard Circus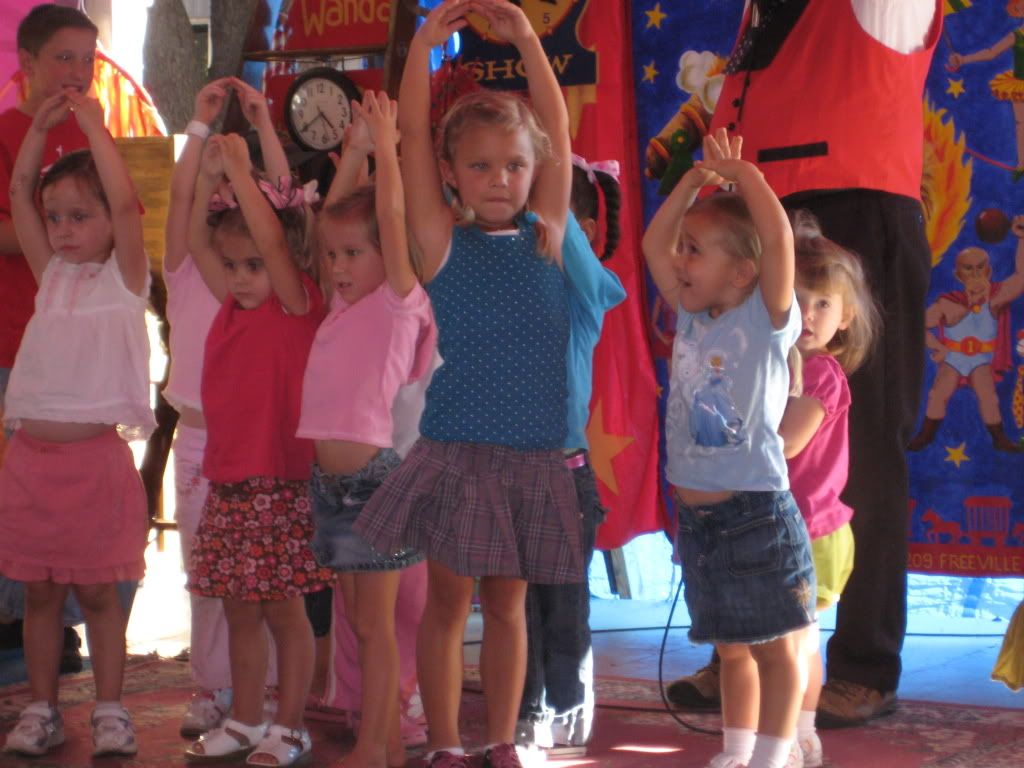 They were butterfly ballerina's
My little Farmers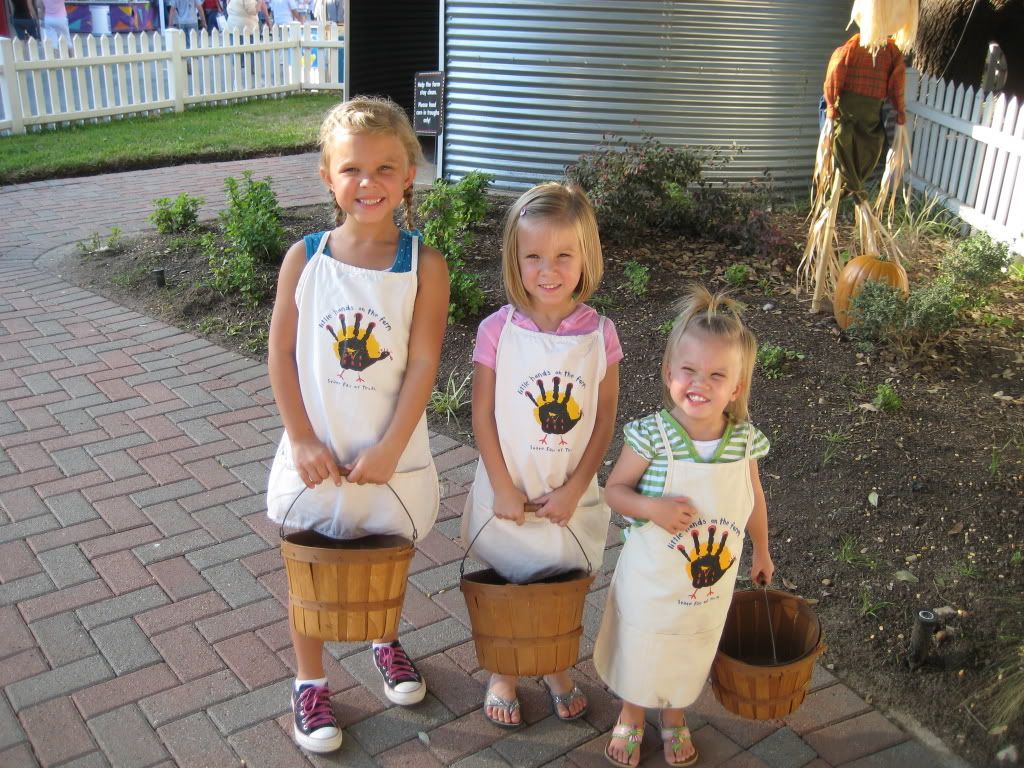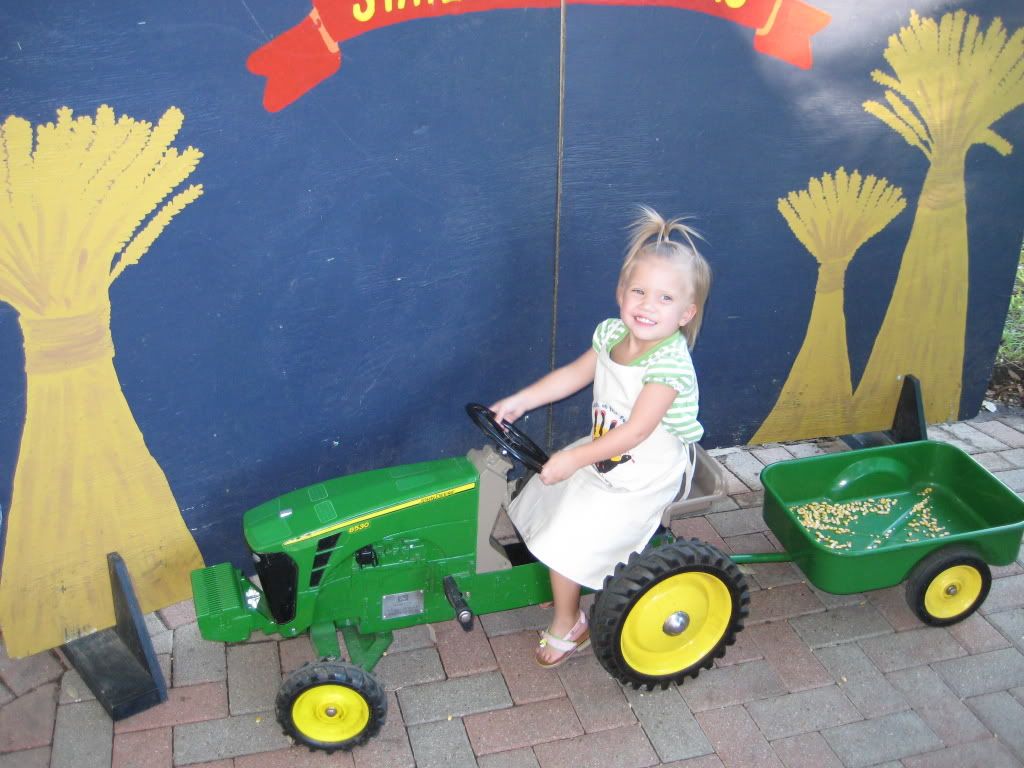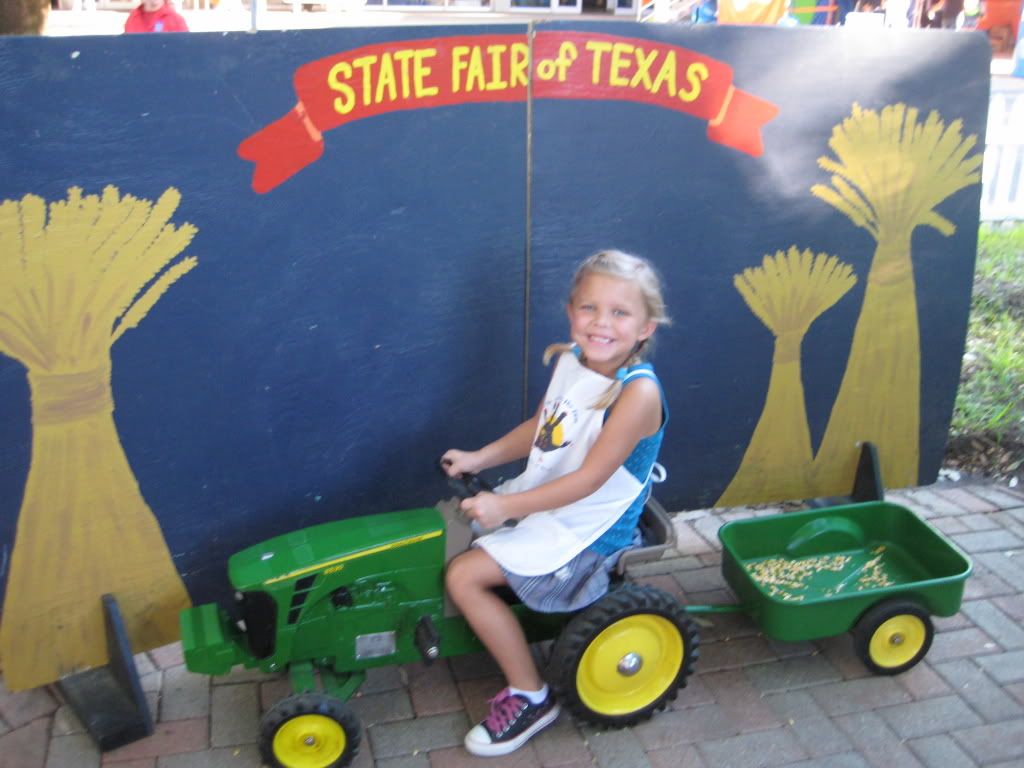 Taking a rest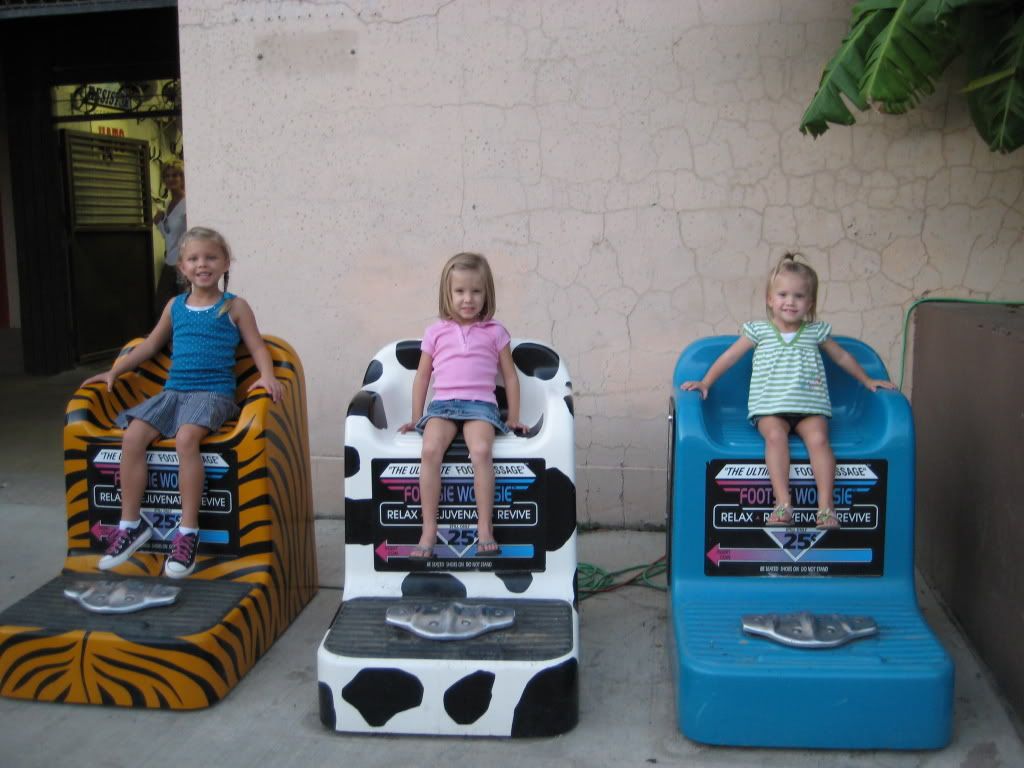 The Texas state Fair has really upgraded on their parade quality! It was actually good this year. The girls LOVED it...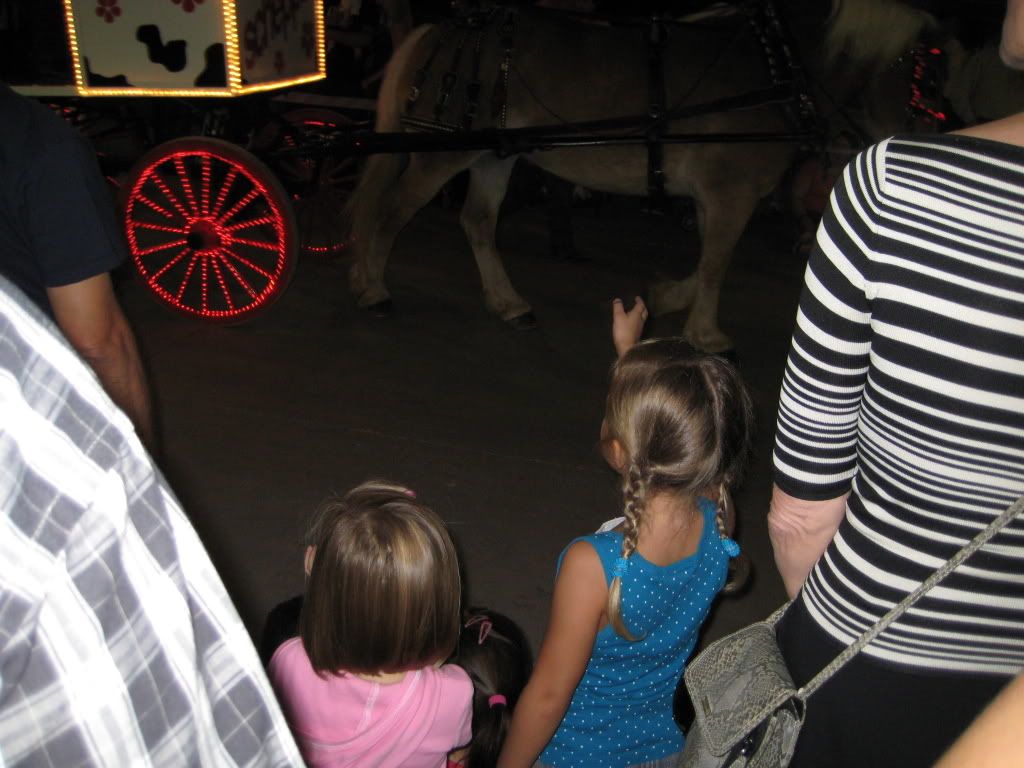 Kadyn couldn't see so I had to put her on my shoulders.
The last thing of the day was the Illumination Sensation show! Gigi and Ashlyn enjoying the show
Nathan and Preston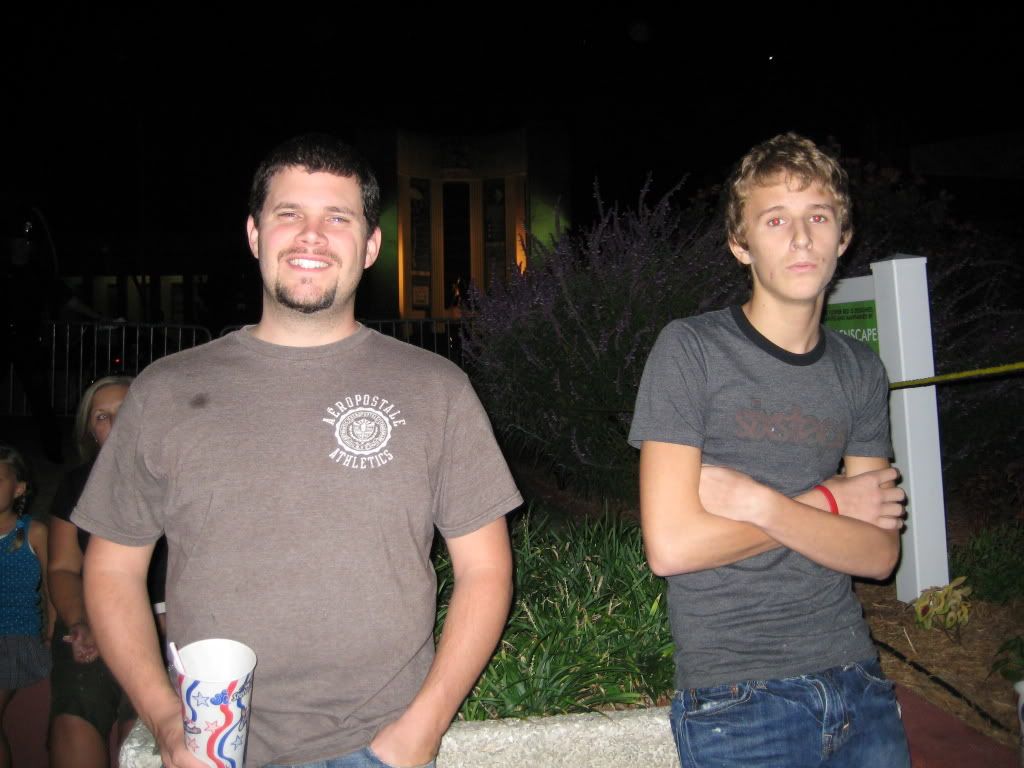 Judah loved the show too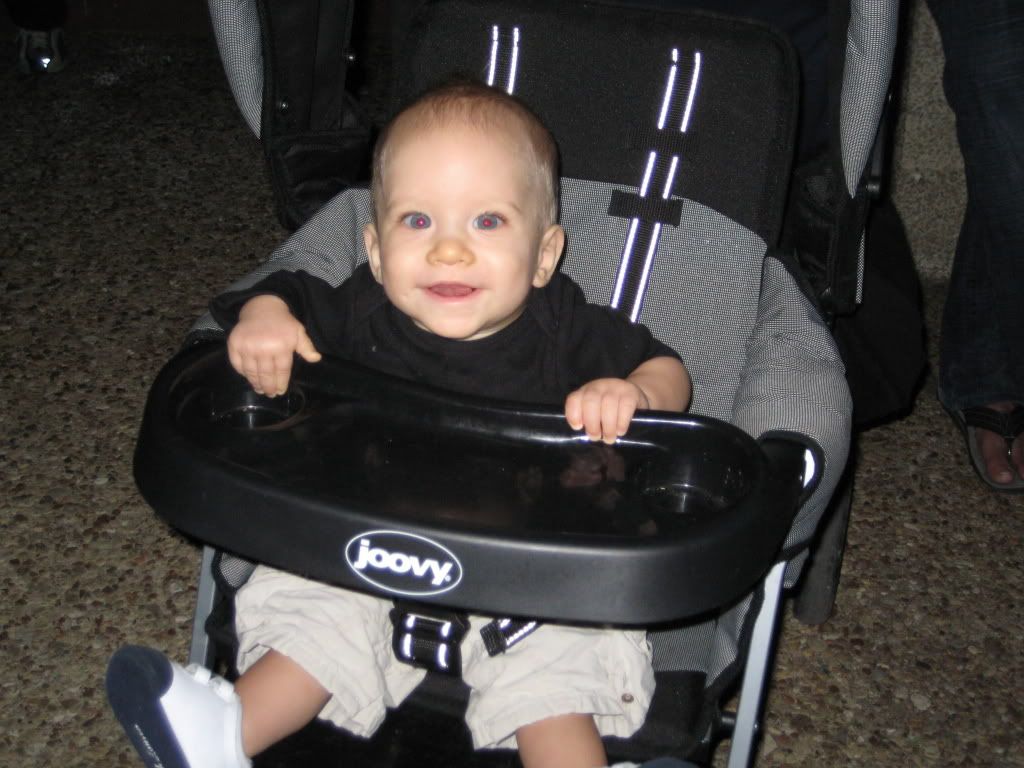 Kadyn wasn't sure about the fireworks, so Poppy had to hold her.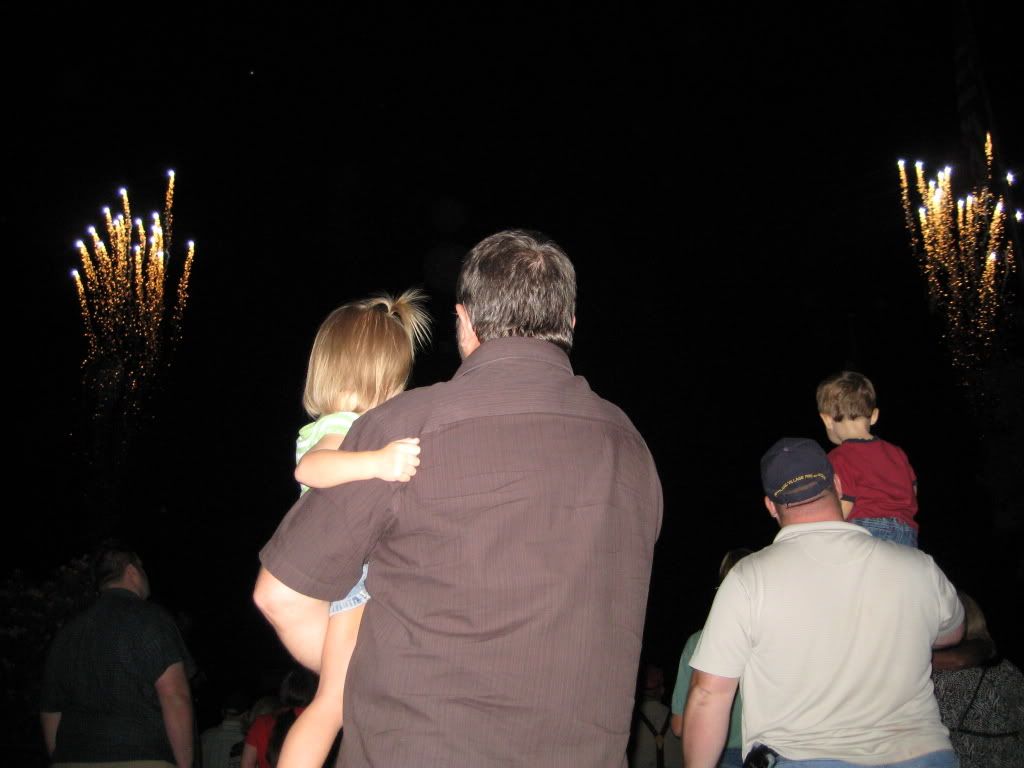 Everytime the fireworks would shoot off, Kadyn would put her head on Popp's shoulder and suck her thumb. She was nervous.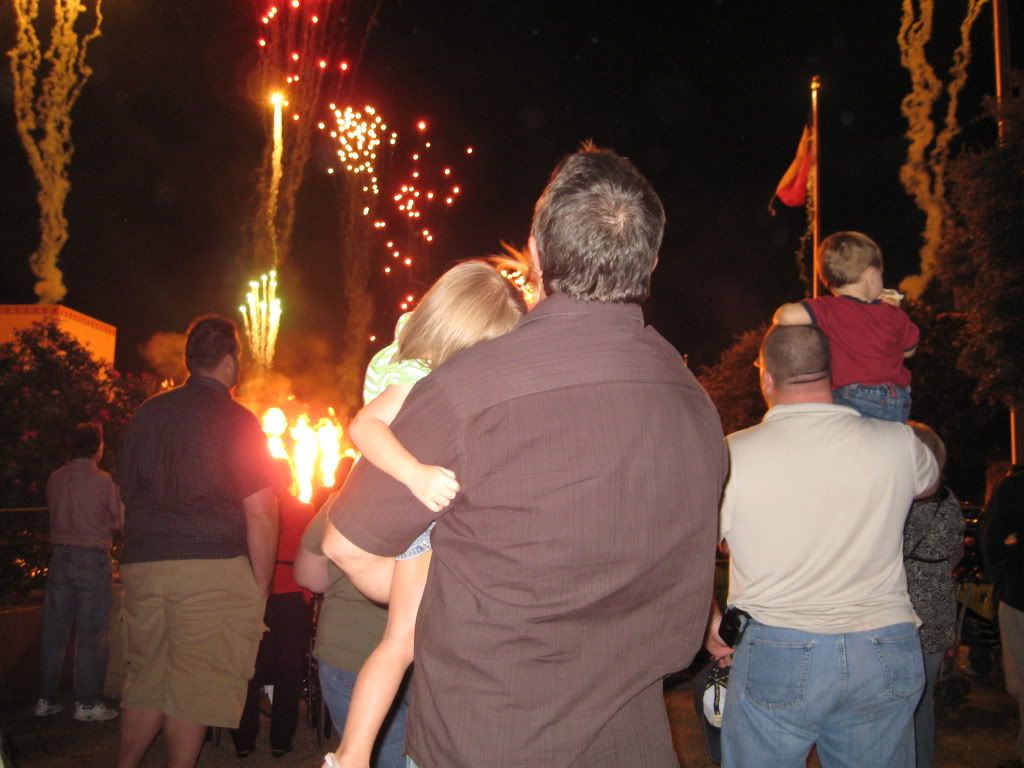 Ashlyn wanted me to take this picture. This is how she wanted to pose. My little want to be model..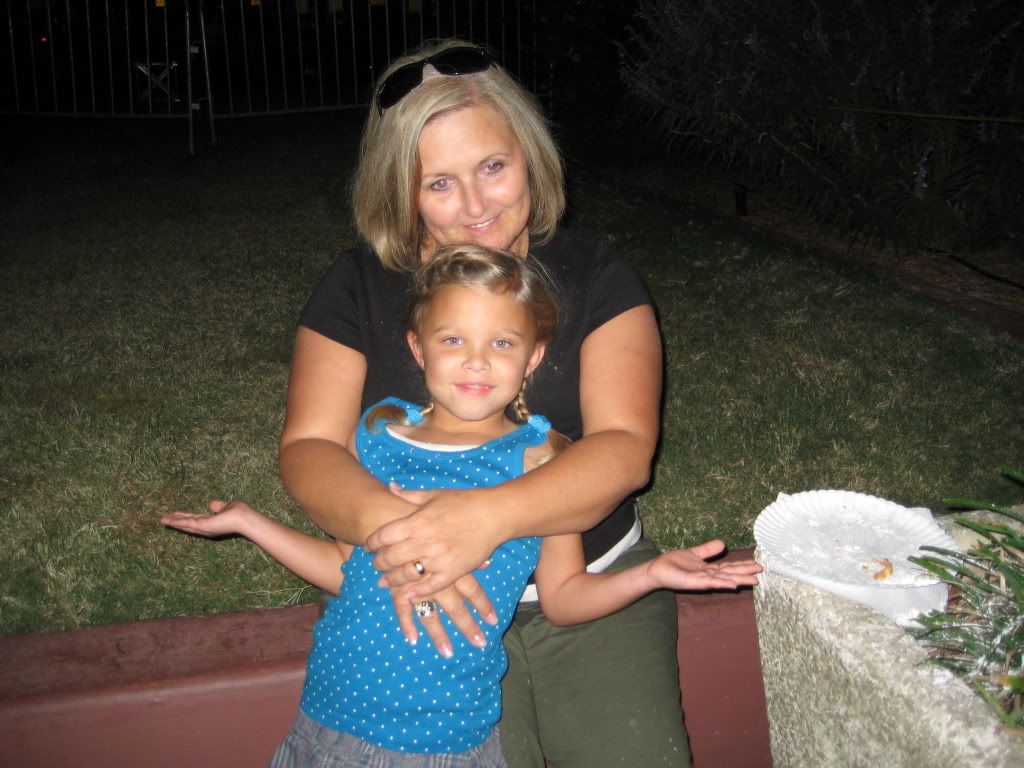 By the end of the day, I was exhausted and so were the kids but it was a fabulous day. Another State Fair in the books!