WoW!!! I can't believe that we have been in our house for 13 months. In some ways it feels like we have been here forever and in other ways it feels like we just moved in. 
About 16 months ago, my sister saw that a house got put on the market which was 4 houses down from her. She imediately called me (as she did everytime she saw a house for sale close to her) demanding that I check it out. You see, we had been praying for God to give us a house on the same street. And even though I prayed for this to happen, I just didn't know how we would find a house that was in our price range and within walking distance of each other. 
Well with enough prodding from my sis, Nathan and I checked it out. When I walked in the front door, I immediately knew this was OUR HOUSE!!! I just had so much peace about it. Now, it was in pretty bad shape and was definitely NOT "move in" ready. Even with all the work that I knew needed to be done, I still wanted that house SOOOOO bad. It's an almost 3800 sq. ft house because, (get this people) It has a fully finished out basement! Can you believe there is a house in Texas with a basement??? It's awesome! There are 5 bedrooms, 2 bath's, 2 living rooms, a dinning room and a huge laundry room. I have to say it was perfect for us.  
We met the owners who had lived in that house 57 of it's 58 year long life. It's always nice to know that only one other family has occupied your house. That means it's probably a pretty good house. Of course the owner's loved us and told the realtor that if we made an offer to give it to us. We of course made an offer for 100k and was accepted! I still think that was a steal considering the amount of house we were getting. The closing process went well and soon we had the keys to our New House!!!!
Then it was time to get to work. And boy did we work HARD!!! flooring had to be ripped up and walls had to be re-textured! Walls had to be knocked out and doors had to be replaced! Then there was the painting...panting walls, cabinets, doors and floor vents. A lot of work but well worth it. Now, can I say it is completely finished???...NO!!!!! But we are getting there slowly but surely. I wanted to show some before and after pictures to give you a clue of all the work we have done. 
Kitchen before...
Kitchen After...
Living room Before...
Living room After...
Before...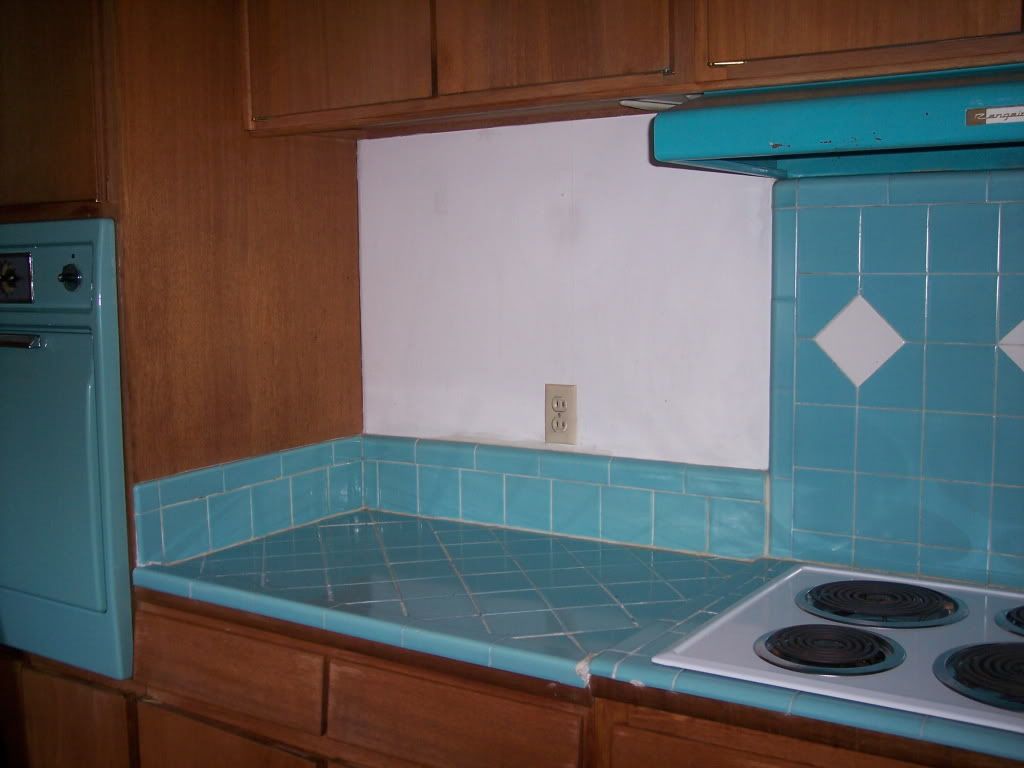 AFTER...
So here I sit 13 months later, loving my house and enjoying every minute of it! And even though there is still so much work that has to be done...I look at these pictures and can appreciate all the hard work and elbow grease that went into making my house a HOME!!! I am truly grateful!